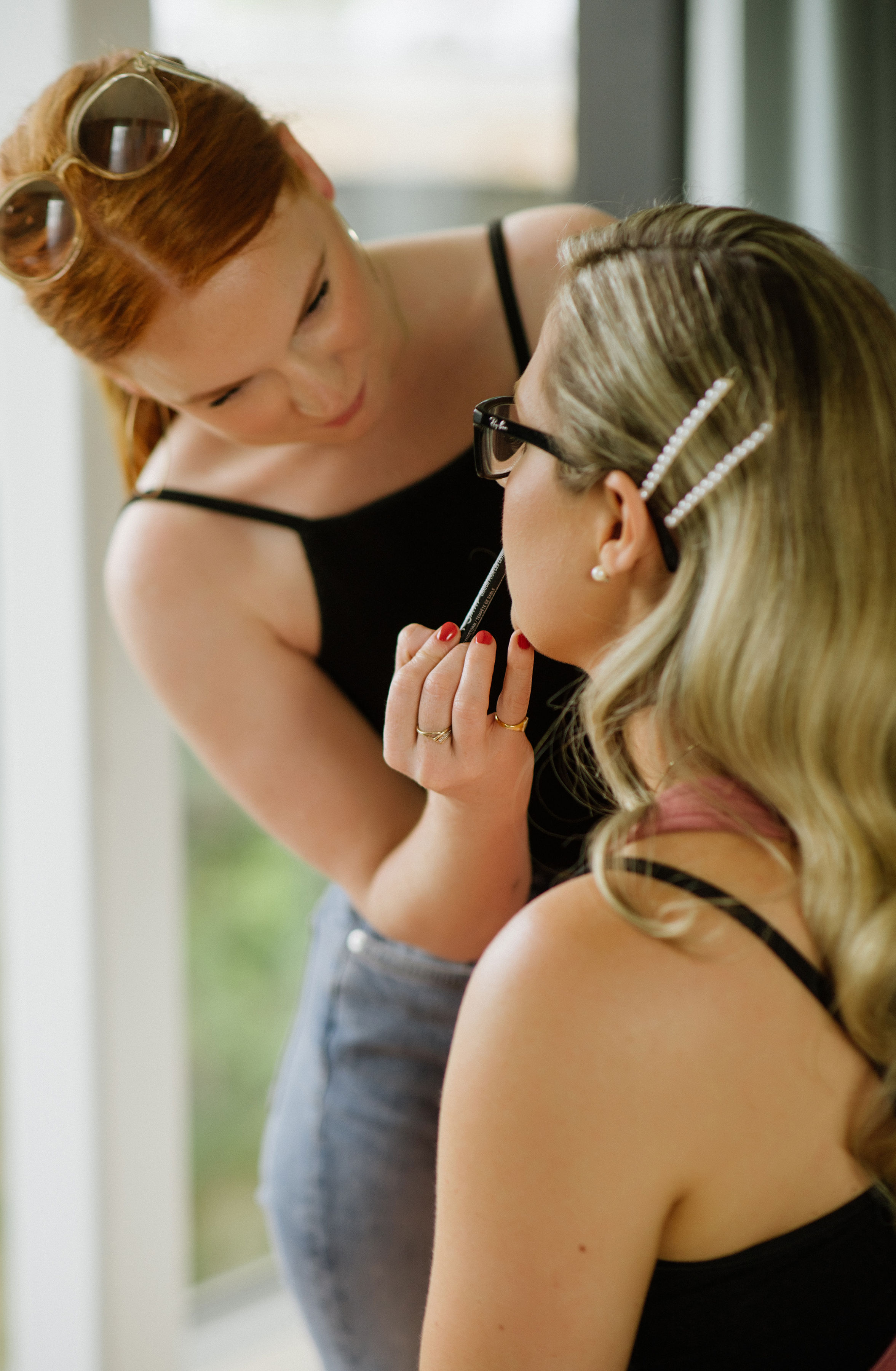 Hello there! I'm Presley. I've been working in the beauty industry for 10+ years servicing a wide range of events and clients.
I'm currently servicing the bridal industry where I've had 8 glorious years so far meeting and working with
some of the most amazing and talented people in Toronto.

I'm very fortunate to say that I love what I do, but it's true.
It's been a passion of mine ever since highschool, where I would go to school every day with wacky, colorful shadows and just allowed my self to experiment and showcase my creativity through makeup and hair and I haven't looked back.

Through the work that I do, my goal at the end of every project or wedding that I work is to really build a connection that blossoms into a friendship and a small support system. I want to give all my clients the exact same experience that I would expect to receive when I am in the chair. I want every person who I work with to feel like it's the best they've ever felt. My specialty is soft natural glam.
I'm not trying to change the way that you look, just enhance everything that you already have and make you feel like the best version of yourself.
---
2022 season is now open!
SERVICE LIST
For inquiries please email:
presleyfoskettmakeup@gmail.com

You can find my work featured in:
Wedluxe, Today's Bride, Elegant Weddings, Wedding Chicks, The Wedding Lady and Vineyard Bride.


Client Testimonials:
---